Suzuki F6A Port Development part 1
Introduction
While the Suzuki Cappuccino is a true sports car, it does so while including a somewhat pedestrian engine. The dual-overhead-cam F6A has some interesting aspects, but the valve seats and valves are rather crude. We'll talk about their limitations, some improvements, and show some performance comparisons.
The F6A DOHC valves and seats
While some contemporary engines from Honda and Toyota employed valve seats with three angle cuts, Suzuki opted to involve some of their valve seat geometry into the seat insert itself, and employed only two cuts.
Suzuki also uses a very wide 45 degree section on the valve, with a shallow back angle.
To show improvements the cylinder head was tested on an air flow bench.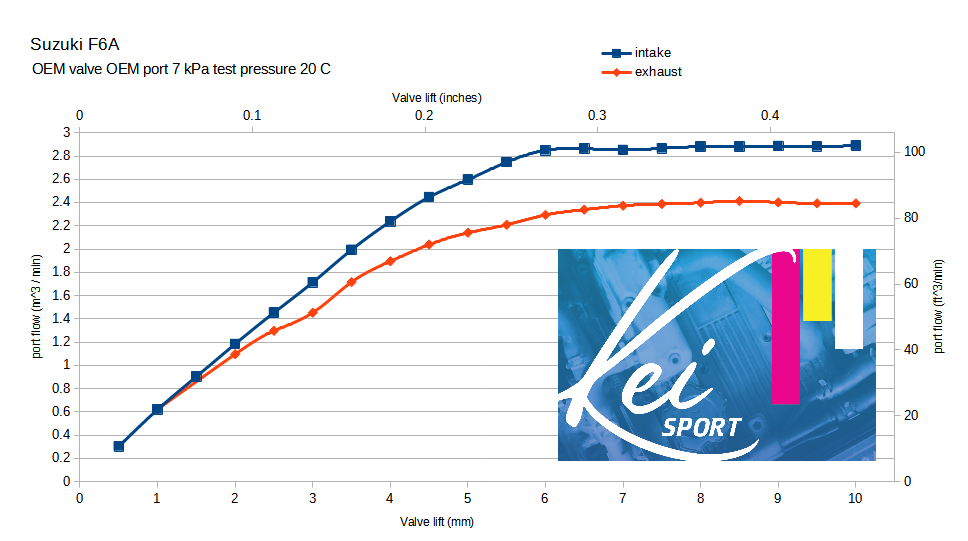 This flow bench chart shows valve lift on the horizontal axis and port flow on the vertical axis. Flow maximum is reached around 6.5 mm of valve lift, which is also the maximum valve lift with the OEM camshafts.
Improvements
Valves were 3D printed to be able to test different geometries on the flow bench.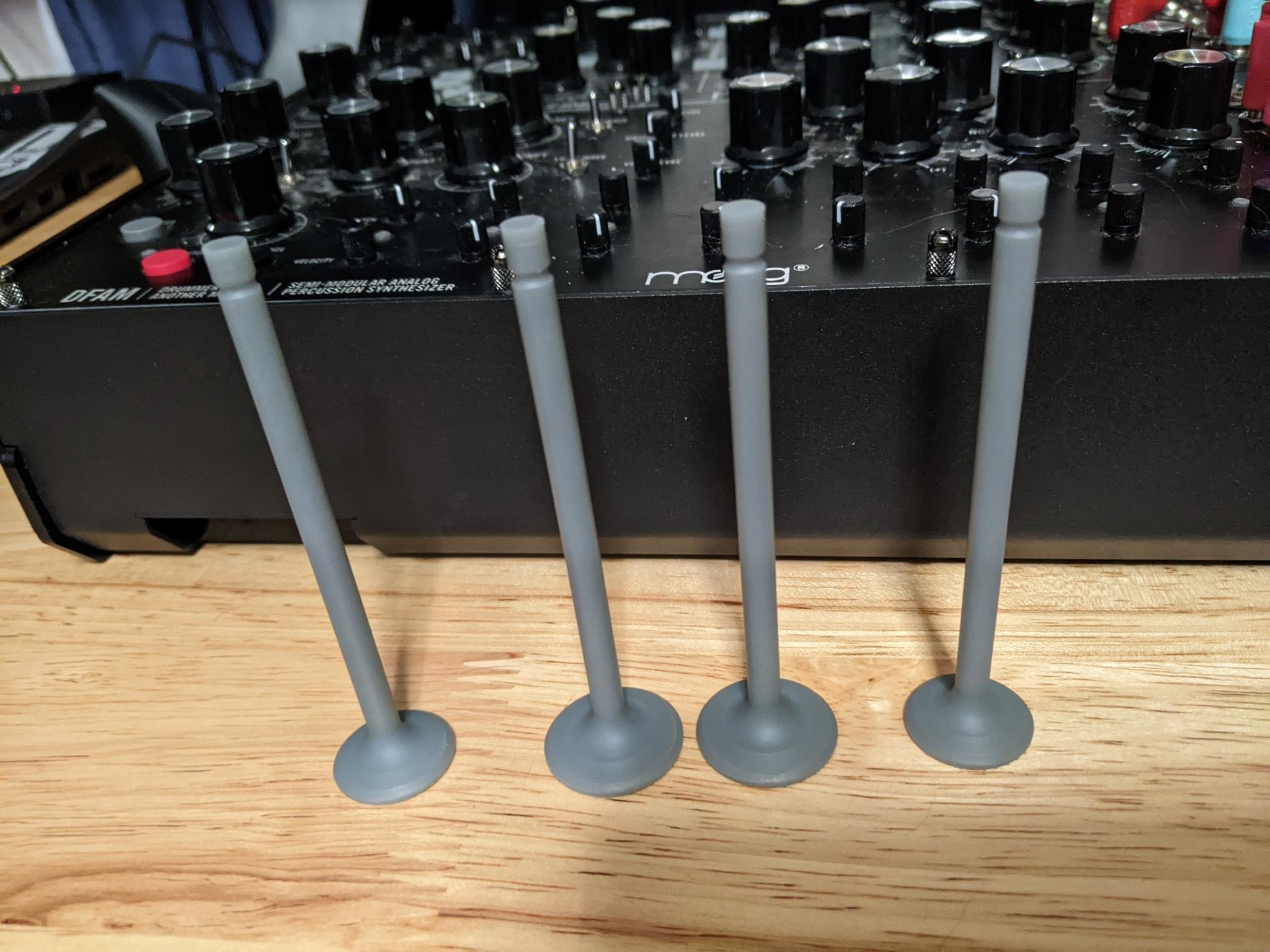 Valve seats were cut with a top, 45 degree, and bottom cut.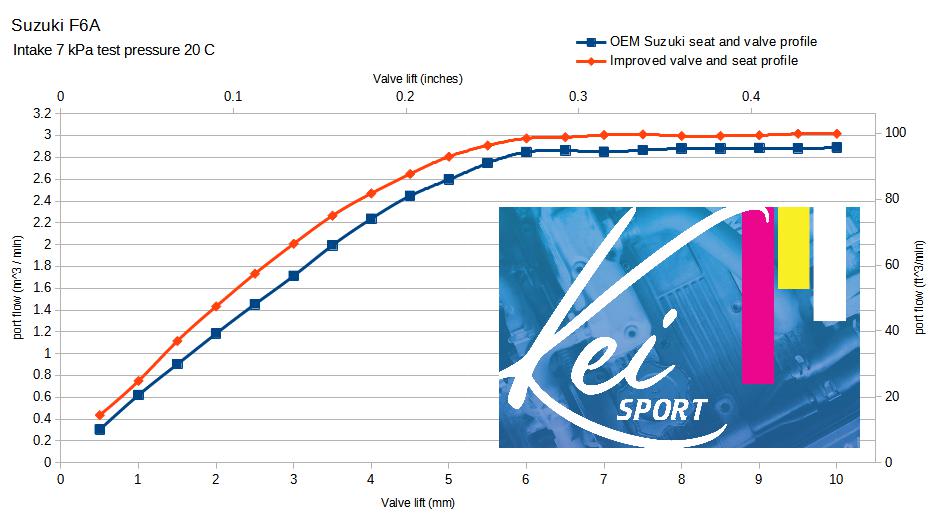 This shows that basic improvements can provide measureable gains.
Next steps
Some basic bowl work and core-shift correction is next.
Conclusion
contact us if you are interested in having us build an F6A, K6A, or E07A cylinder head for you.